We have a resident social worker at Buzz who can provide'Words and Pictures' 'Wishes and Feelings' and 'Life Story' work.
Please contact us for availability and costs.
This work can be adapted for private referrals where a child is meeting a parent for the first time or where there has been a long gap since the last time together. It can also be useful when a child feels their voice isn't being heard in co-parenting decisions or when a child is highly anxious about meeting the parent they don't live with.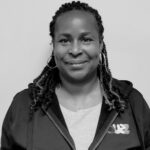 Linda is our resident social worker, she has over 35 years of social work experience and a passion for supporting young people and their families going through tough times.