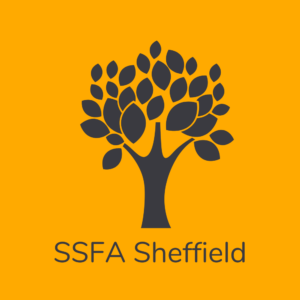 The SSFA Sheffield website is here: https://www.ssfasheffield.org.uk/
The SSFA Sheffield is now live! We are so proud to have been part of setting this up and we're looking forward to helping build the future of the SSFA for separated families in Sheffield. There is an in-person launch planned for the Autumn and a programme of webinars for parents and professionals coming after that. Watch this space!
Sheffield has a brand new website bringing together organisations in Sheffield and Nationally that offer support, advice and services to separated families. Proud to say we've been part of setting this up and we are committed to staying on board to help separated families when they need us most.
The alliance is part of a national movement to bring together charities, voluntary sector organisations, businesses, family courts and local government to support families going through separation.
In Sheffield, we hope that by doing this, we bring together professionals working within the family support, legal and social care sectors so that best practices can be shared and that initial access to support and further signposting can be distributed as widely as possible to improve accessibility and speed of support.
We are fortunate that Sheffield is a big city with lots of resources. Our aim is that the SSFA is the go-to place for separating families and the professionals working with them. This is just the beginning. We hope that we can work together to support those affected by family separation.
We have set up 3 new social media accounts to keep you up to date with the latest news, updates and information surrounding the SSFA. We encourage you to follow these pages not only because you will receive the latest information from a variety of organisations and professionals but, it is a great with to contact us and share your thoughts. We are passionate about this project and by sharing our content or simply following us it would increase our reach thus allowing the alliance to reach its full potential.
Our Three new social medias are:
Facebook- facebook.com/people/Supporting-Separated-Families-Alliance-Sheffield
Twitter- https://twitter.com/ssfasheffield
LinkedIn- https://www.linkedin.com/company/ssfasheffield/
Its early days for SSFA Sheffield, but we're delighted the website is live! If you could have a look and let us know if you encounter any teething problems or see incorrect information that would be hugely appreciated. Visit the website or email us for more info ssfasheffield@gmail.com
https://buzzchildcontact.co.uk/wp-content/uploads/2023/08/ssfa-website-tour-new.webm#t=,93